Your PTO Volunteer Coordinator
is
---
Current Volunteer Opportunities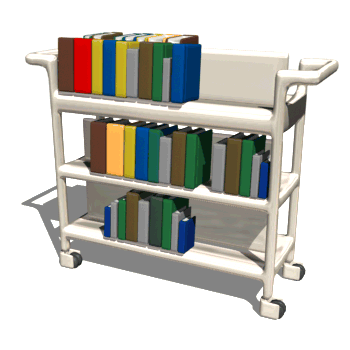 Extra! Extra! Read all about it! HMES students love to read therefore we have a lot of books going in and out of our school library. Mrs. Kaye needs help a few mornings a week, mainly re-shelving books and straightening the shelves. All we are asking is for an hour of your time right at drop off - as much or as little as you can commit.
---
Basic Volunteer Procedures
2015-2016
·
Always enter the school through the main entrance and check in at the office.
·
Scan your driver's license at each visit.
· When volunteering please check in with the event coordinator. You will be given the coordinators contact information prior to the event.
· If for some reason you can't make it to volunteer, please contact the event coordinator. If the coordinator is unreachable, call Anna Steele. Please call Anna Steele only after you try to contact the event coordinator.
· Please make sure PTO has the correct phone number or e-mail that you would like to be used to contact you.
A) Bring your driver's license.
B) Park in the big parking lot inside the "big" car circle.


C) Enter at the school's main entrance so you can Check In on the computer and get a visitor's tag.


D) Be sure to wear your visitor's tag prominently at all times. For PTO-organized events, check the main desk for instructions on where to report. PTO board members will be wearing t-shirts with "PTO" on the back. Stop and ask for help. They will happily direct you to the right person.


E) Please be sure to keep noise to a minimum in the hallways, including siblings or other non-HMES children. Do not leave other children unattended.


F) Be sure to wear comfortable shoes — Hunt Meadows is a big place, and you might find yourself walking the same halls several times!


G) If you have any questions prior to arriving, just email
hme.pto@gmail.com
and put
"Volunteering"
in the subject line .


H) Finally, be sure to feel good about what you are doing! We certainly appreciate every minute you choose to spend at Hunt Meadows, but the best part is,
so does your child!
If you plan on going on a field trip you will need to fill out the Anderson District 1
volunteer application
. Please take it with your drivers liscence to
Tanya Ouzts,
our attendance clerk, at the main office of our school. She will scan your information into the computer.

Anderson School District One supports and encourages volunteer

activities throughout the school district. Volunteers can promote community involvement in the schools while at the same time providing significant services to students, employees, and school programs by supplementing, and enhancing our educational services.
In a proactive measure to ensure the safety of the students in Anderson District One, SLED and /or sex offender background checks will be conducted on each applicable volunteer.
At Hunt Meadows, our volunteers make everything happen. Each PTO event is staffed by parent or teacher volunteers, and we couldn't do it without them! Opportunities are always cropping up - whether it be for a fun family night or a school day work room need - and we need YOU! No amount of time is too small to spend with our children, and no schedule is too busy! There is always something fun going on at Hunt Meadows!
---